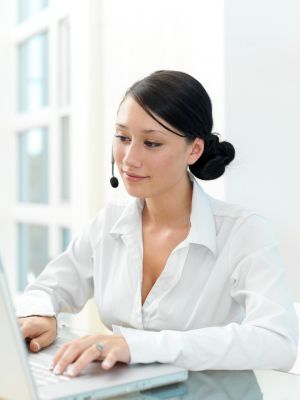 We look for many qualities in the individuals we hire -- the ability to communicate effectively, a high level of organization, strong interpersonal skills, and so on.
Regardless of an applicant's qualifications, we always look for one attribute in particular -- the desire to provide high quality products with excellent customer service. We can train people how to work with clients or run pieces of equipment, but to have passion for customer service and pride for your work takes a unique individual.
If these are qualities you possess, we're sure you'll find a rewarding career with us. We supply our team with the latest technology, afford them the best training available, and provide every opportunity for growth within our company.
Current Openings
We currently have an opening in customer service. This is a full time position.
Customer Service, Order Processing, Job Scheduling, Proofing and Office Management. Remote work is not an option for this position. Employment is in Hillsboro, KS.
Responsibilities:
Order Entry
Accounting
Proofing
Scheduling of jobs / coordinating of deliveries and customer pickups
Customer Service - Answer Phone, Emails, Help customers in person
Following up on emails to be sure we have taken care of the customer
Qualifications:
Must be organized with excellent communication skills. College degree is preferred but not necessary. Will train the right applicant.
Please contact dave@bakerbrosprinting.com or call 620-947-3520 for more information.